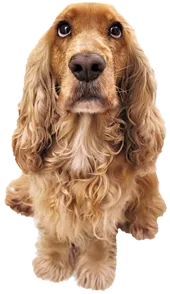 Dr. Baran's Mobile Veterinary Services conducts house calls meaning we come into your home to provide veterinary care for your dog or cat. We do not operate out of an RV or other mobile unit. If you have questions about how we conduct our house call appointments, please don't hesitate to call, text, or email us.
We offer in-home vet services for the Gulf Cove area of Port Charlotte, Englewood, and Rotonda (certain areas of North Port and Placida are also included in our travel area). If you're not sure whether you are in our travel area, please feel free to submit an appointment request and we can let you know.
Our team is committed to educating our clients on how to keep your pets healthy year round, with good nutrition and exercise. Dr. Baran's Mobile Veterinary Services stays on top of the latest advances in veterinarian technology and above all remembers that all animals and pets need to be treated with loving care in every check-up or procedure.